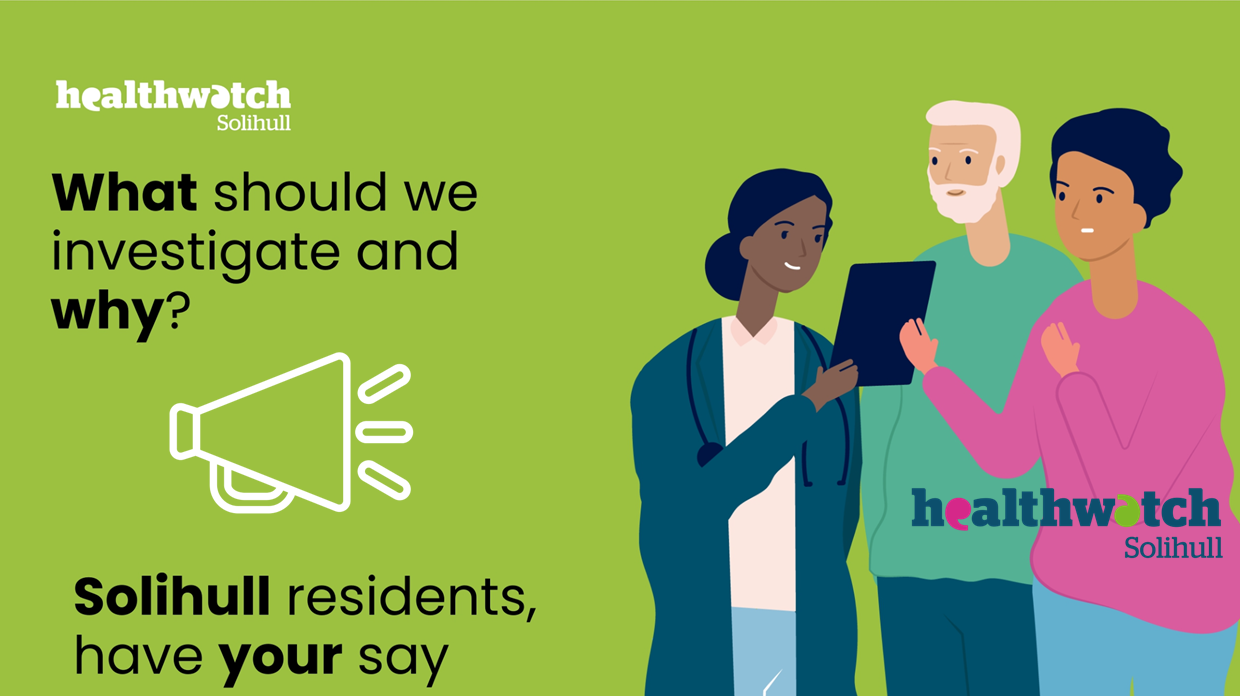 What Should Healthwatch Solihull Investigate And Why?
June 12, 2022
Solihull, it's time to have your say!
As our contractual year comes to an end, it's time for us to identify which topics we will investigate in our new year. So, we want to know what's important to you.
This year we investigated the experiences of young people who have self harmed in accessing services and access to NHS dentistry.
Our work is guided by the community, so please have your say on what's important to you and specifically, why?
It takes just 5 minutes and helps to improve local health and social care in Solihull.
Click here and make your voice count – https://www.surveymonkey.co.uk/r/KJMXW68