You do not need to register with a dentist to receive dental care.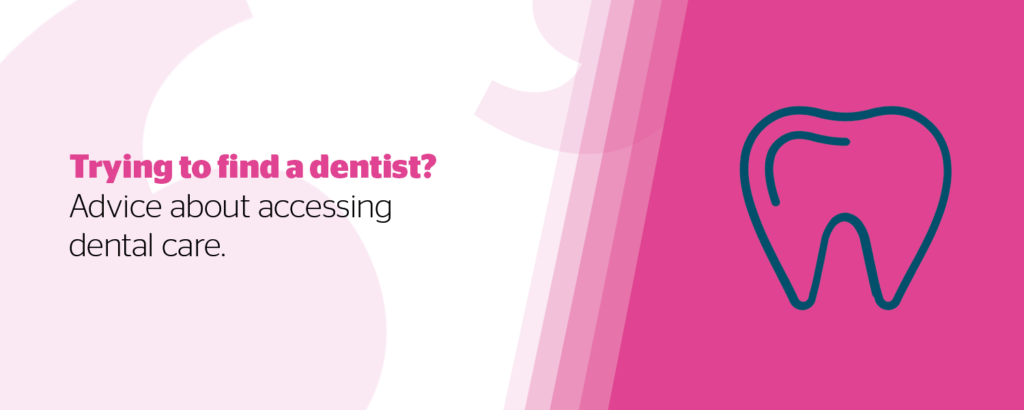 If you require dental care, check NHS Find a Dentist. After entering your postcode, you will see a list of your local dental surgeries. Click on a surgery name to see if they are accepting new patients. if you cannot find a practice to offer you an appointment please contact NHS England.
NHS England
If you still cannot find a dentist accepting NHS patients, you can contact the Birmingham and Solihull Integrated care board either via https://www.birminghamsolihull.icb.nhs.uk/contact-us or call 0121 203 3300.
If you have any urgent dental needs, you can always call NHS 111 who will direct you to urgent NHS dental care.
We hope that the above information helps in accessing the relevant services to meet patients' needs. If you need any further assistance, please do not hesitate to contact england.dental-westmidlands@nhs.net with any specific enquiries.
Oral Health Foundation
You can also contact the Oral Health Foundation, a charity for those looking to seek advice, help and reassurance about their oral health and wellbeing. Call their dental helpline on 01788 539780 or email mail@dentalhealth.org
Contact Healthwatch Solihull
If you do not manage to access dental care then please let us know by emailing: enquiries@healthwatchsolihull.org.uk
Your feedback will be used to help us improve this issue.