Volunteering Opportunities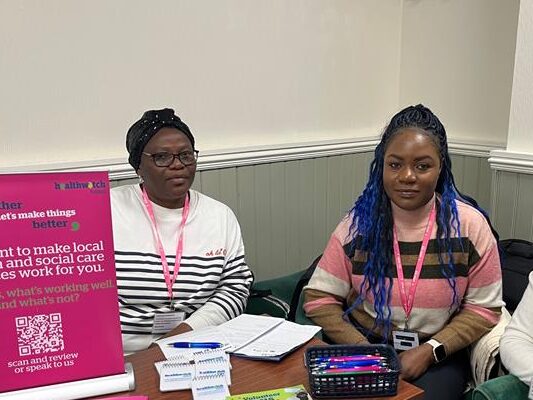 We have a range of volunteering opportunities available with Healthwatch Solihull. We hope the various roles we have on offer will give you the opportunity to:
Make a difference to your local community
Meet new people
Enhance your skills and knowledge
Access training and support
Use your existing skills
Add valuable experience to your CV
We welcome a diverse range of volunteers from all walks of life, from sixth form students looking to gain experience to put on UCAS applications, university students doing health and social care related degrees, and professionals looking to donate some of their spare time to a good cause.
Training and support is available for every role, and experience is not essential. The most important thing we look for is a belief that people in Solihull should have the best health and social care services possible, and a desire to be part of making that happen.
Our current volunteering opportunities are:
Marketing and Promotions
Health and Social Care Setting Visits
Events and Engagement
Mystery Shopper
Researcher
We are an independent, not for profit, community interest company that works to give the public a voice in the way services are delivered.
To do this we bring together public engagement, consultation and consumer advice services within a central organisation.
Email us for more information at volunteer@healthwatchsolihull.org.uk
You can easily apply to volunteer on our online form here or if you have further questions please complete the form below

'Volunteering for Healthwatch Solihull has really opened my eyes to the struggles of many people accessing health services in Solihull.
I was prompted to volunteer having witnessed my father's poor treatment in various care homes and having struggled with long term health conditions myself.
I enjoy meeting people from all walks of life and listening to their experiences.
I have visited various hospitals, GP surgeries, libraries, support groups and care homes and recently a large college where the team were able to gain feedback from young people in the community.
Volunteers are supported by a great team and relevant training.'

Jenny – Healthwatch Solihull Volunteer