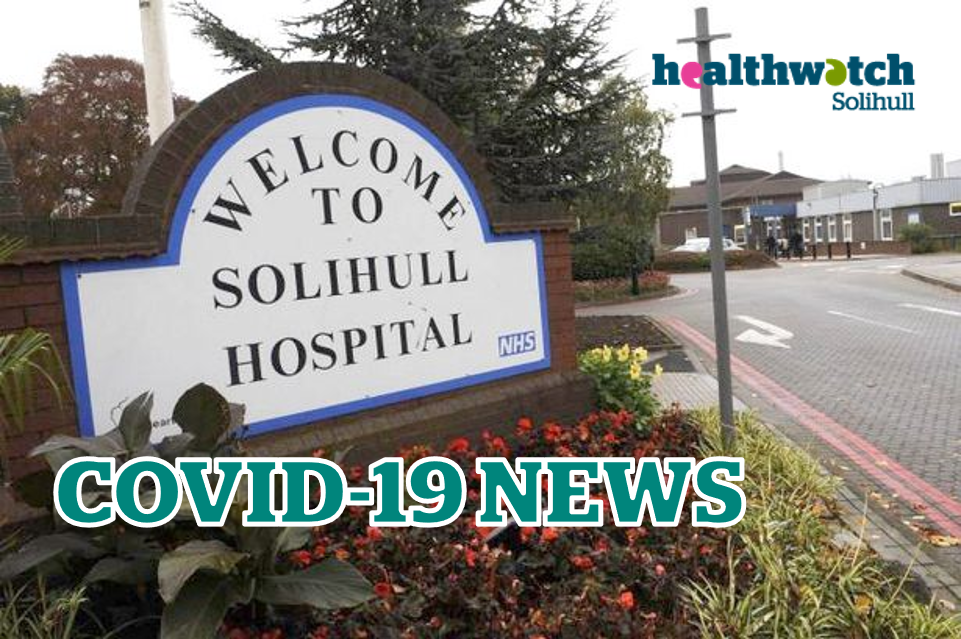 Urgent: Solihull Urgent Treatment Centre to temporarily close
April 6, 2020
As you will be aware, the NHS is currently facing an unprecedented situation regarding the COVID-19 (Coronavirus) pandemic.
Birmingham and Solihull CCG are having to make some temporary changes to local NHS services, to help us care for patients and maintain safe staffing levels.
Due to the very low number of patients attending the Solihull Urgent Treatment Centre over recent weeks, the decision has been made to temporarily close the service and redeploy the staff to other local NHS services.
The closure will happen from 8pm on Sunday 5 April 2020.
For those patients who require urgent medical help, and who would have attended the urgent treatment centre, there are a number of options.
Further information on these options can be found here:
If a patient has a minor injury (such as a sprain, bruising or minor burn) the minor injuries unit at Solihull Hospital is still currently available. This service is open 7am-8pm, seven days a week.
Contact NHS 111 – either online (https://111.nhs.uk/) or by phone (available 24/7 and free to call)
Use the Ask A&E app (https://www.uhb.nhs.uk/ask)
Telephone their GP practice
Travel to their nearest accident and emergency department (life threatening situations only e.g. loss of consciousness, persistent chest pain, breathing difficulties, severe bleeding or severe allergic reactions)
Signage at the urgent treatment centre will advise patients that it is closed and of the above options.
We will advise you when the service returns to its usual opening hours.
For any more information or signposting, please call us on 0800 470 1518 or email scott.baldwin@healthwatchsolihull.org.uk