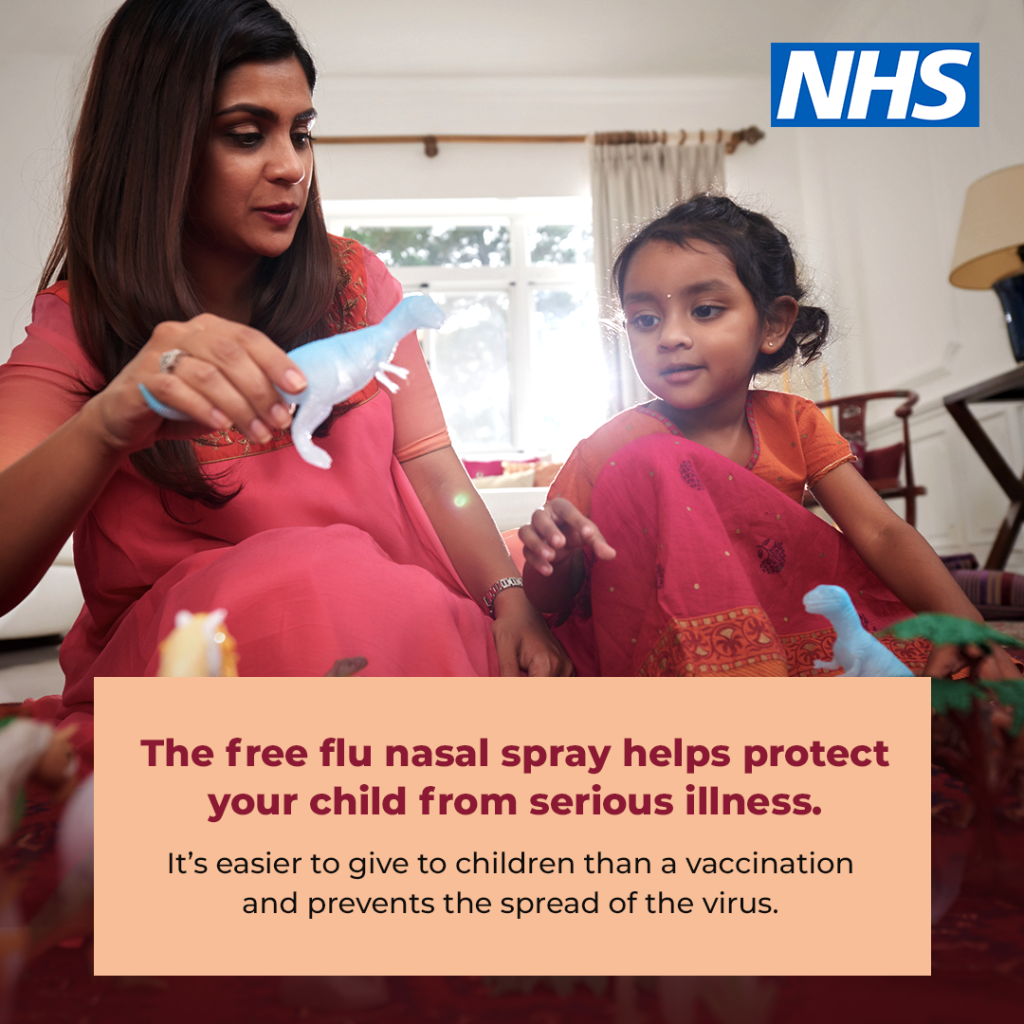 Solihull parents urged to ensure children receive flu vaccine
November 12, 2021
Parents in Solihull are being encouraged to get their children vaccinated against flu.
The flu vaccine for children is a quick and painless nasal spray and is free on the NHS for:
children aged 2 or 3 years on 31 August 2021 – born between 1 September 2017 and 31 August 2019
all primary school children (reception to year 6)
all year 7 to year 11 children in secondary school
children aged 2 to 17 years with long-term health conditions
The nasal spray vaccine offers the best protection for children. Children will be offered the flu vaccine injection if the nasal spray vaccine is not suitable for them.  It is administered either at their GP surgery or at school for those in reception to Year 11.  Home-schooled children aged 4 to 16 will be invited to have their vaccine at a community clinic.
The flu vaccination programme in schools will be taking place in the autumn term.  It is important that children have the flu vaccine every year or they won't be protected as the type of flu can vary each winter.
Parents can visit the NHS website and Birmingham Community Healthcare NHS Trust who is delivering the flu programme locally in schools for more information.
For more information from the council, click here.