Meet our new Volunteer Board Representative for Solihull
March 23, 2021
Meet our new Volunteer Board Representative for Solihull
James Doyle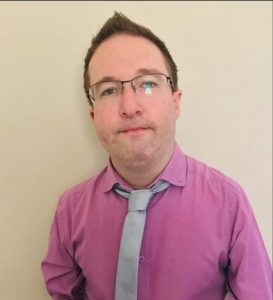 We'd like to introduce our new Volunteer Board Representative, James Doyle, who has been volunteering with us since November 2019.
Before lockdown James had been involved with Mental Health Awareness evenings, assisted writing reports and received training on report writing also. He has remained an active volunteer throughout the pandemic by helping out with projects virtually and attending volunteer meetings.
With over 20 years' experience working closely with Children's and Adults Boards for the Children's Society, NSPCC and Local Authority, James can now apply his knowledge and expertise in his new role representing the Healthwatch Solihull Volunteer Team.
We'd like to congratulate James for all of his hard work and look forward to supporting him in his new role.
James Doyle said: "I was on the Solihull Safeguarding Adults Board at the local authority when I met Healthwatch staff. Once I found out about the projects they was involved in I realised my expertise might be beneficial. 28 months later, there has been a lot of changes, I am still excited to be a Volunteer at Solihull Healthwatch."
Manager Natalie Travers said: "I'm delighted James has joined the Healthwatch Birmingham and Healthwatch Solihull as a Volunteer Board Representative. James is the perfect person to advocate for Solihull, given his wide range of community engagement, and his commitment to previous work with our team. I'd like to thank James for sticking around during the pandemic and supporting our organisation. I look forward to hearing his contributions to the Board."