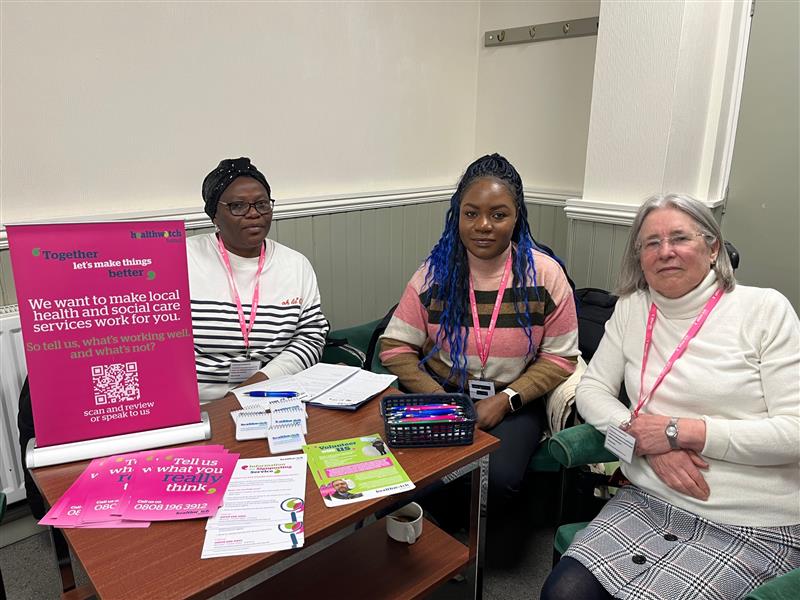 Investing in Volunteers Award
May 23, 2023
We are proud to have been awarded the Investing In Volunteers quality mark again this year. It shows that we value our volunteers and demonstrates our commitment to volunteering within the organisation.
Investing in Volunteers is the UK quality standard for all organisations involving volunteers. Awarded by the UK Volunteering Forum, Investing in Volunteers aims to improve the quality of the volunteering experience and demonstrates that organisations value the enormous contribution made by their volunteers.
Healthwatch Birmingham and Healthwatch Solihull were assessed against six quality areas and proved to excel in all aspects of working with its volunteers.
Vision for Volunteering
Planning for Volunteers
Volunteer inclusion
Recruiting and welcoming volunteers
Supporting volunteers
Valuing and developing volunteers
Speaking about the award, our Volunteer Board Representative Tim Phillips said:
'This has been my second involvement in the Investing in Volunteers process, and I have found it to be engaging and interesting. Volunteering with Healthwatch is full of varied experiences and I enjoy meeting the diverse community of Birmingham.'
Healthwatch Birmingham and Healthwatch Solihull Volunteer Coordinator Georgina Best paid tribute to our volunteers, saying:
'We could not achieve all that we do without the help and support of our dedicated volunteers. Our volunteers bring many skills with so much knowledge and enthusiasm to everything they do, and they are really appreciated by the whole team. We are proud to offer a welcoming and supportive volunteering journey and we are pleased that the achievement of the Investing in Volunteers Award reflects this. The Investing in Volunteers process has helped us learn even more about the volunteers' perspective and I am very thankful for all the volunteers input into the process.'
We're always looking out for more volunteers to join our friendly team. Please visit our volunteering page for more information.