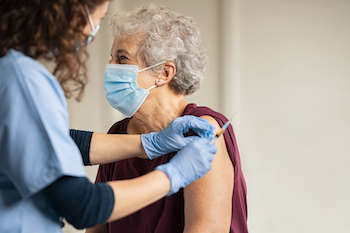 Get your COVID-19 booster jab this weekend at Mell Square!
November 5, 2021
Solihull residents are urged to get along to Mell Square this weekend and grab their COVID-19 booster jab.
People can get their booster vaccination, if they are eligible, this weekend at Mell Square on Saturday 6 and Sunday 7 November, from 9am until 4:30pm, with no appointment needed.
Booster vaccine doses are being offered to eligible people most at risk from COVID-19, who had their second dose, at least 6 months ago.
With cases of COVID-19 still high in our communities, and Christmas just around the corner, local people are being encouraged to get maximum protection against the virus.
For more information,  visit solihull.gov.uk/news/get-your-covid-19-booster-jab-weekend-mell-square.