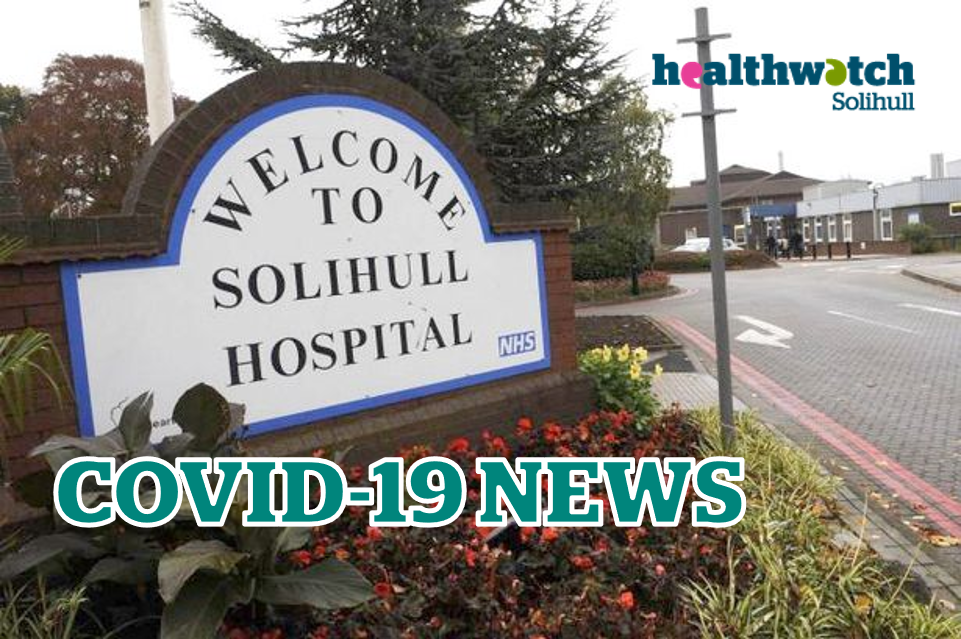 COVID19 – Minor Injuries Unit at Solihull Hospital is now closed
May 22, 2020
COVID19 Update:
Minor Injuries Unit at Solihull Hospital is now closed
Birmingham and Solihull CCG said: As part of University Hospitals Birmingham NHS Foundation Trust's Phase 2 COVID-19 response, plans are progressing at pace to turn Solihull Hospital into a site clear of COVID-19. This will enable as many local patients, as is safe and practical, to undergo surgery and procedures that have been 'paused' during the initial response to the pandemic.
Since May 8, GPs have been referring patients for medical assessment largely to Heartlands Hospital and all medical inpatients have been discharged to their usual place of residence, or transferred to Heartlands Hospital or the Queen Elizabeth Hospital Birmingham; as a result there are now no inpatients in Solihull Hospital.
The next step will be to deep clean and enable construction works, in readiness for the hospital to open its doors again to patients requiring surgery on 1 June 2020. To facilitate the maintenance of a COVID-clear hospital, the Minor Injuries Unit (MIU) will be closed from 10pm on 21 May 2020, as part of the temporary measures being implemented.
These departments at Solihull Hospital will continue to provide services to patients and in ways that meet NHS England and NHS Improvement's guidelines for managing COVID-19:
Dialysis
Pharmacy
Pathology
Outpatients
Women's Unit (inc. Birthing Unit)
Cardiac Catheterisation Lab
Cardiology Diagnostic Testing
Physiotherapy
Chronic Pain
Dermatology
Rheumatology
Haematology/Oncology
Imaging
Ophthalmology
For more information you can contact us on 0800 470 1518