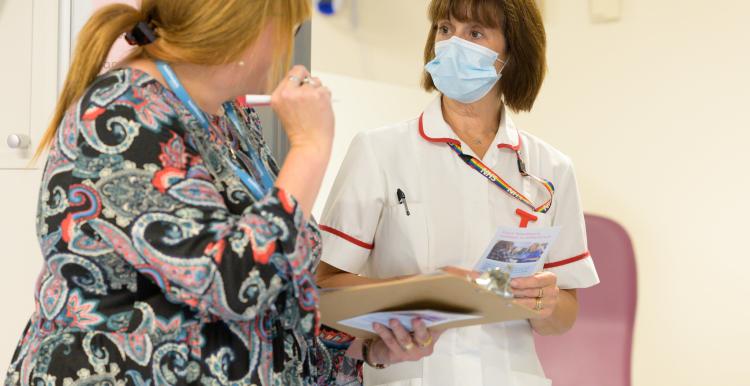 A&E delays are intolerable – Healthwatch England response to new NHS performance stats
January 13, 2023
The waiting list for routine NHS care has fallen for the first time since the pandemic began.
However, 7.19 million people are still waiting for hospital treatment, such as hip and knee replacements. This includes an estimated 1,423 people in England who have been waiting more than two years to start routine hospital treatment at the end of November.
Meanwhile, the number of patients waiting more than 12 hours in A&E for treatment has exceeded 50,000 a week for the first time.
Responding, Healthwatch England's national director Louise Ansari said: 
"Pressures on the NHS right now are intolerable, with patients and staff paying the price.
Over the Christmas period we received feedback from a nurse detailing her experience, which summed up many of these pressing issues. She told us when she experienced uncontrolled bleeding she did everything in her power not to go to A&E. She rang 111, she rang her GP, she spoke to the pharmacist, but repeated missed attempts to help her early left her having to go to hospital.
She spent a total of 14 hours waiting for a bed, and even that was in a corridor. With no curtain, no bell, and no privacy.
As today's statistics show, her experience is just one among over 50,000 in December alone. Patients don't blame the NHS but they urgently need to see a clear plan on how services intend to get things back on track, to restore public confidence that the NHS will be there for people in their hour of need."
You can share your experiences with us on our feedback centre on our website.