12 𝒅𝒂𝒚𝒔 𝒐𝒇 𝑯𝒆𝒂𝒍𝒕𝒉𝒘𝒂𝒕𝒄𝒉 🎄
You can follow our 12 days of Healthwatch here, or on any of our social media platforms.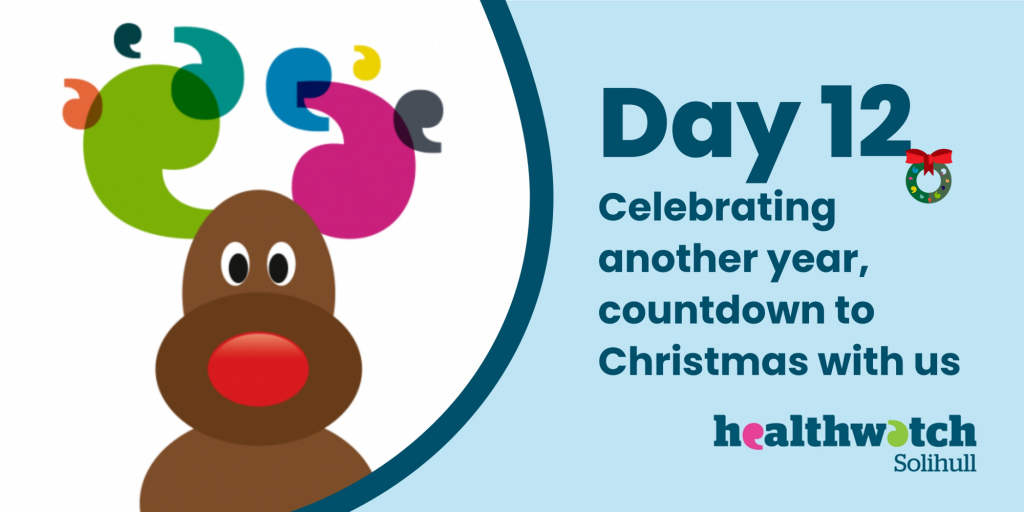 𝐃𝐚𝐲 𝟏𝟐 ❄️ – join us for a countdown to Christmas.
Keep an eye out each day for some of this years highlights, successes and some resident stories.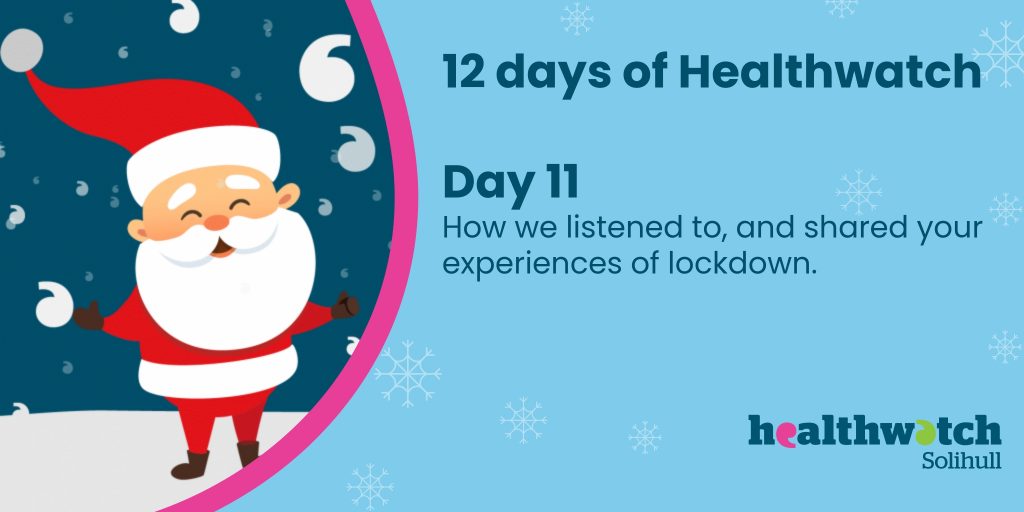 𝐃𝐚𝐲 𝟏𝟏 ❄️ – How we listened to, and shared your experiences of lockdown.
At the beginning of this year we unfortunately found ourselves in a lockdown due to the spread of COVID19. Many of us found these times particularly difficult and we wanted to ensure that residents had their say on how health and social care services responded to the pandemic.
Our joint report with Healthwatch Birmingham highlighted several key issues and made a number of recommendations. You can read the full report here. 👉🏼 https://healthwatchsolihull.org.uk/healthwatch-covid-report/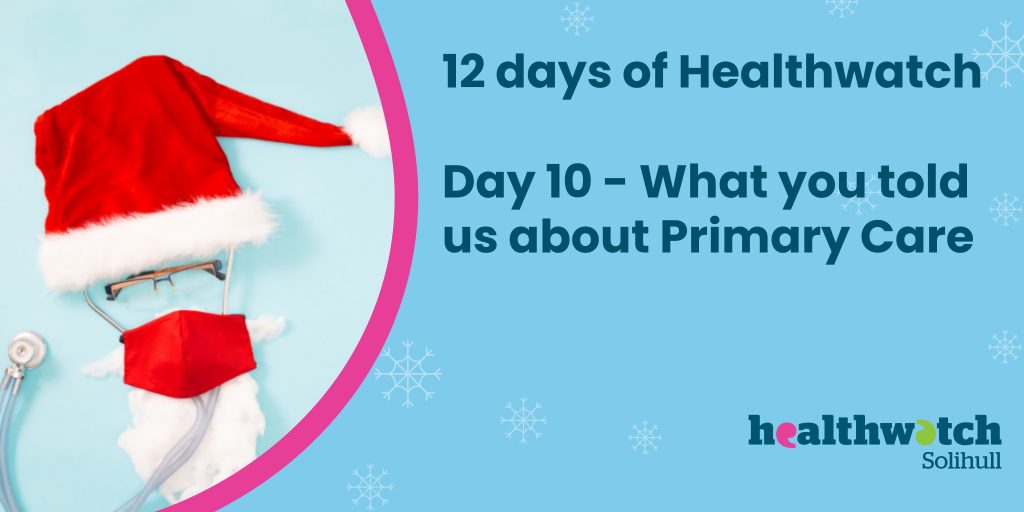 𝐃𝐚𝐲 𝟏𝟎 ❄️ – What you told us about Primary Care
This year we have continued to hear about people's experiences of primary care.
You can read what others have said and leave a review on your surgery here 👉🏼 www.healthwatchsolihull.org.uk/services/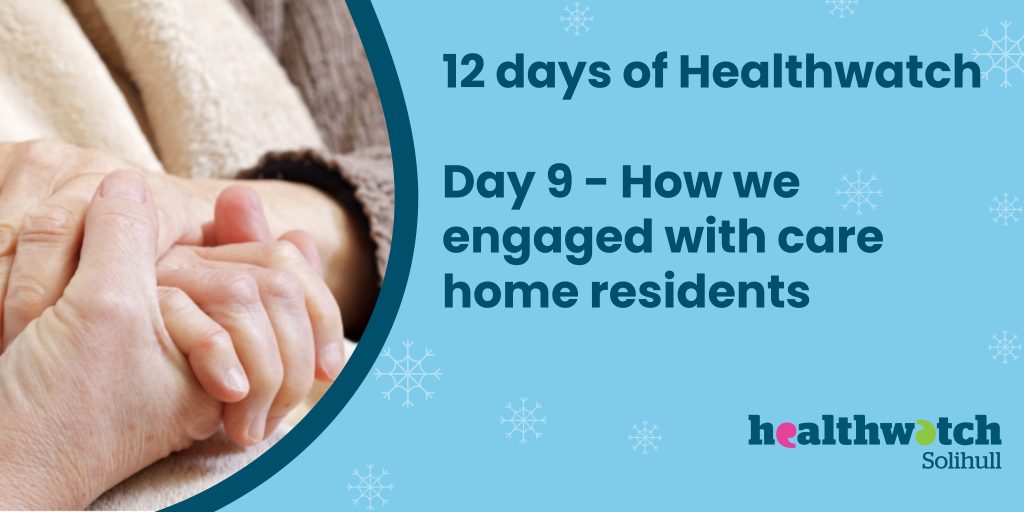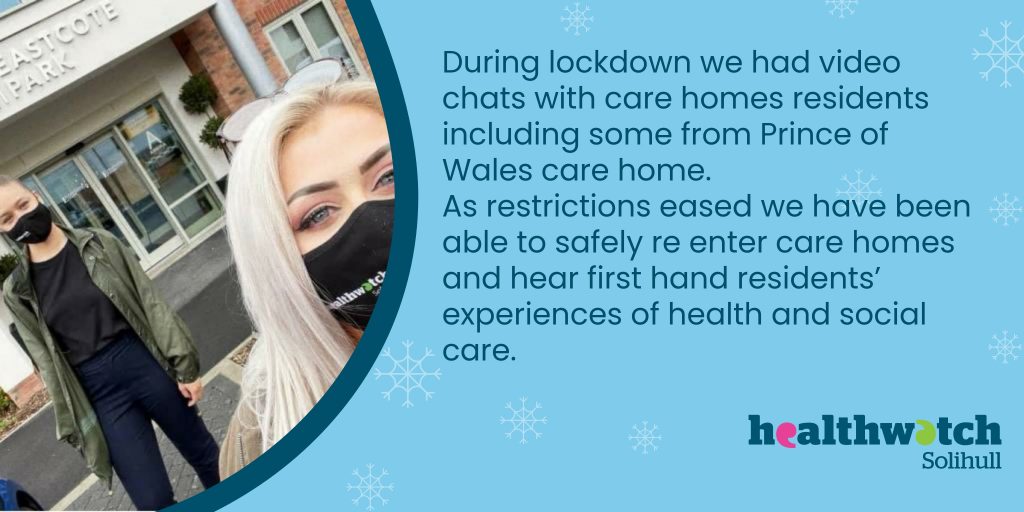 𝐃𝐚𝐲 𝟗 ❄️ – How we engaged with care home residents.
You can read more about what residents told us here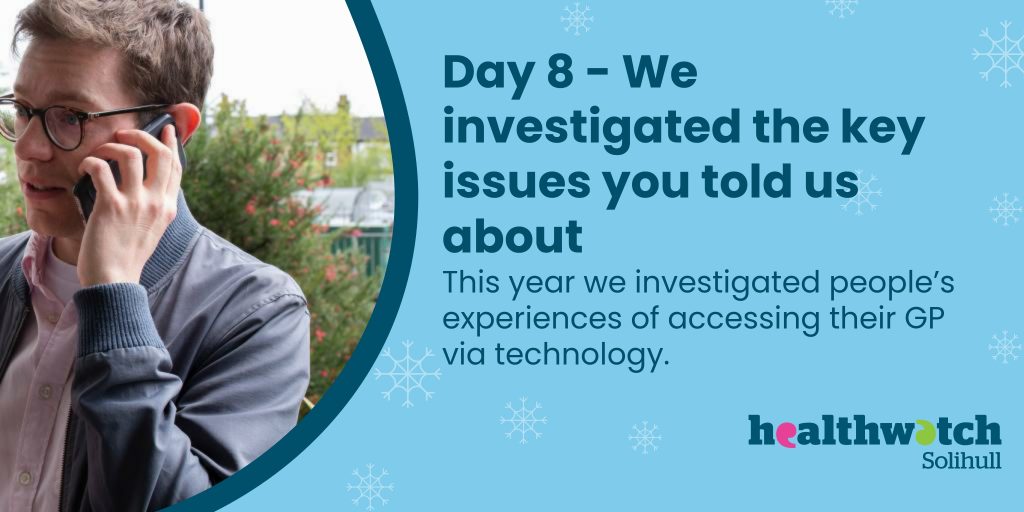 𝐃𝐚𝐲 𝟖 ❄️ – We investigated the key issues you told us about.
During the pandemic the way we access our GP had to change. We investigated what people in Solihull felt was working and what needed to be improved.
You can read the full report here